TLN Mobility Expert Conference 2015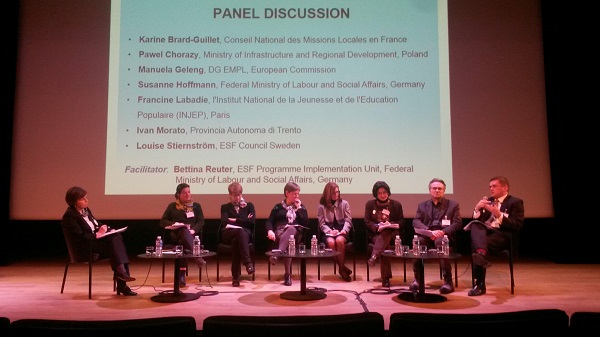 Coordinating transnational mobility for disadvantaged youth in Europe under the ESF 2014-2020
The TLN Mobility Expert Conference took place in Marseille, Provence-Alpes-Côte d'Azur on February 10, 2015.
Organised by the German Federal Ministry of Labour and Social Affairs in partnership with the Direction Règionale de la Jeunesses, des Sports et de la Cohesion Sociale of the Region of Provence-Alpes-Côte d'Azur, the conference intended to present the results of TLN Mobility's work over the last two years as well as the planned network activities for 2015.
The conference was attended by ESF Managing Authorities and ESF Implementing Bodies as well as representatives from EU, national and regional political administrations. In the the different sessions, delegates were informed in particular about the progress with the implementation of the Coordinated Call in the TLN Mobility partner regions. Participants also had the possibility to hear about the
impact of transnational mobility measures for participants as well as for regional labour markets based on practical case studies, and

advantages of joining a coordinated approach on the programming level.
The conference ended with a Joint Call for Action by TLN Mobility. Members of the network highlighted key aspects to be considered for further implementation of transnational mobility under the ESF in Europe.